" Submarine cable televisions represent over 99% of global information traffic" is routinely priced estimate in journalism without any source offered.
It's time for some fact-checking.
Getting to the Source
While digging into the origin of this misconception, I had the ability to discover one circumstances where a source was offered. It was certified to us, TeleGeography.
The citation connected to our Submarine Cable television FAQs page, which mentions: "Stats launched by U.S. Federal Communications Commission suggest that satellites represent simply 0.37% of all U.S. global capability."
We're just discussing U.S. global capability here– not the overall international capability– and in relation to satellites.
I chose to go to the FCC's site next.
Listed below, you'll see a screenshot from the FCC's Circuit Status Report page and a list of the reports that they provide.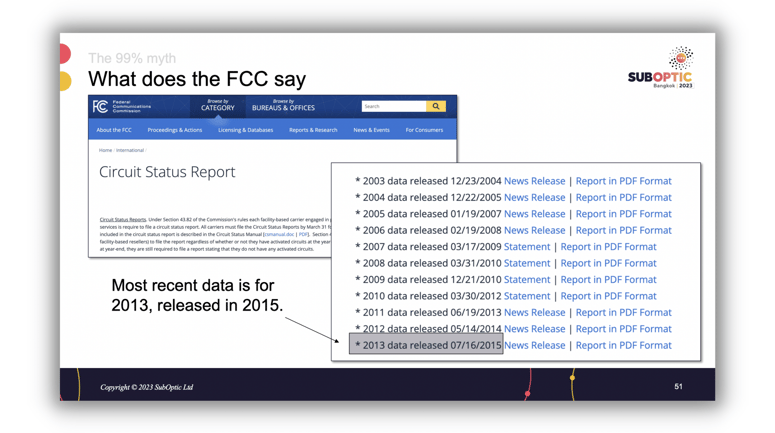 The most current information is for 2013, launched in 2015. It's nearly ten years old now; not an excellent source.
There's no brand-new information since the FCC altered the reporting requirement and satellite operators do not need to report their circuits any longer. So that's a dead-end for us, regrettably.
Other Ways To Check This Misconception
The Conclusion
So, do submarine cable televisions represent over 99% of global information traffic?
We can verify that this holds true. Nevertheless, we can't do accurate computations without information for global satellite traffic.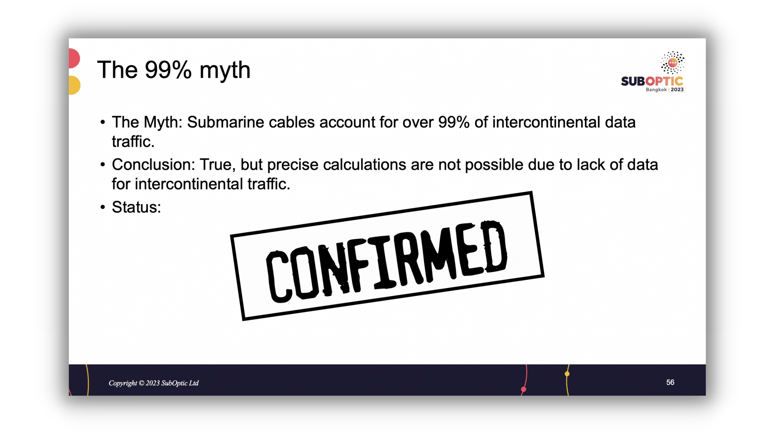 Tim Stronge and I tackled this misconception and 5 others throughout our discussion at SubOptic 2023. Download our slides for the complete breakdown.